Community Dolls: The Group
This is a group at Second Life. You are welcome to join. We have dolls, winders, dollmakers, owners, and anyone interested in the idea of community dolls.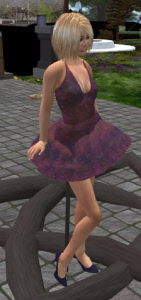 We try to be a community. First, a community of dolls. But the wider community includes people who like dolls or help them.
We are still trying to teach people how to use our key. Most people enjoy it once they try it.
If you go to the list of your groups, then you find Community Dolls, then you click on information, you should be able to see everyone in the group, their role, and if they were online when you logged on.
You can also click on chat and send a message to every online member. Like if you need winding.
And I have to say there are a lot of great people in this group. If you join, IM Christina Halpin to tell her what role you want.